* Price per academic year
Course summary
Digital media development is a specialised topic of computer science that focuses on the development of interactive applications that respond to user actions by presenting rich multimedia content using various forms of interaction.
The increasing capabilities of the web, high-tech devices and mobile technology provide enormous potential for engaging users in innovative ways of interaction with state-of-the-art interfaces. The digital tech industry requires practitioners with a good understanding of user experience (UX) principles and good technical competences for developing advanced user interfaces. The Digital Media Development BSc Honours addresses all aspects of the digital media development process, from conceptualisation and design, to implementation and testing with primary focus on front end development.
The programme offers three directions of specialisation:
web application design and development
mobile application design and development
3D user interfaces design and development.
These specialisation areas directly address an increasing skills shortage in the digital tech industry, a sector that currently employs 2.5 million people in UK and is the fastest growing industry in the UK economy (according to analysis by Tech City UK and innovation charity Nesta).
The core modules of the course will enable you to possess theoretical knowledge and practical skills on: UX principles of a range of interfaces and digital media applications; user-centred design and development of web applications, ranging from simple websites to web mobile apps and responsive sites that adapt to multiple platforms and devices; 2D and 3D user interfaces and web analytics.
In the second and third years of the degree (Levels 5 and 6), students are able to select option modules that can give them a direction of further specialisation to native mobile application development, server-side or back-end development, and 3D digital media and games.
Teaching methods include lectures, seminars, practical classes and laboratory work, supported by online material and periods of independent study. Assessment methods may include exams, in-class tests, essays, presentations, coursework and, practical or technical reports.
The degree supports students to:
Practise the design and development of responsive web applications and 2D and 3D user interfaces
Learn programing and the use of libraries (like JQuery and Bootstrap), as well software (Adobe CC) and games platforms, to create web applications, 2D and 3D user interfaces
Experiment with combining different technologies to create innovative user interfaces and testing user experience following formal research methods and analytics
Explore the use of advanced motion-capture facilities combined with programming motor sensor devices such as Kinect and Leap Motion to create user interaction with state-of-the-art user interfaces
Develop a rich electronic portfolio including web applications incorporating 2D animation that adapt to multiple device sizes, native mobile applications and 3D user interfaces and gain industry certification for the professional use of major commercial software (like Adobe CC).
Course structure
The following subjects are indicative of what you will study on this course.
To help you make an informed decision, you can have a look at how marks have been calculated and study time has been distributed on this course in the past.
The first year provides you with an underpinning of the subject area. You will be introduced to basic UI/UX principles and the process of designing digital media from requirements gathering and specifications to design of traditional websites and 2D interactive media. The first year provides also a solid understanding of programming concepts and languages that are used to create digital media.

Subjects of study include:
2D Interactive Media Development
Computer Systems Fundamentals
Programming Principles
User Experience
Web Design and Development.
Credit Level 4
The second year allows progressing to more advanced topics of front-end development ranging from responsive websites to 3D interactive media development and usability testing. The curriculum builds on the fundamental conceptual knowledge attained in Level 4 to apply it to field-specific subjects. The emphasis is on developing your professional skills and learning how digital media projects are managed and organised. Creative modules allow you to build your portfolio in order to demonstrate your technical and creative skills.
Subjects of study include:
3D Interactive Media Development
Advanced Client-side Development
Game Engine Architectures
Mobile Application Development
Object Oriented Programming
Server-side Web Development
Usability Testing
You can choose to take a year-long placement between Years 2 and 3 to work in the digital and creative industries. This gives you the opportunity to practise and enhance the skills you have learnt, and develop a better understanding of the needs of the industry and professional practices, as well as gaining work experience, which is invaluable for your final year of study and long-term career prospects.
Credit Level 5
The third year builds on specific skills attained in Level 5, and exposes you to the specialised research topics of digital media design and development. You will complete a project of your own choice (a game, a dynamic and responsive web application or a mobile app) that provides you with the opportunity to develop more advanced skills and techniques in the potential area you will be seeking employment.
Subjects of study include:
Advanced Interactive Media Development
Digital marketing, Social Media and Web Analytics
Final Year Project
Information Driven Entrepreneurship and Enterprise
Mobile Native Application Development
Mobile User Experience.
Credit Level 6
Professional accreditation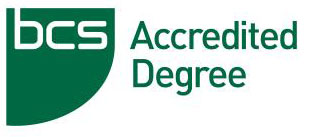 This programme is accredited by BCS, The Chartered Institute for IT, for fully meeting the educational requirement for Chartered IT Professional (CITP) status. Note that there are additional requirements, including work experience, to achieve full CITP status. Graduates of this accredited degree will also be eligible for professional membership of BCS (MBCS).
The BCS accreditation is an indicator of the programme's quality to students and employers and is also an important benchmark of the programme's standard in providing high quality computing education, and commitment to developing future IT professionals that have the potential to achieve Chartered status. The programme is also likely to be recognised by other countries that are signatories to international accords.
Course Leader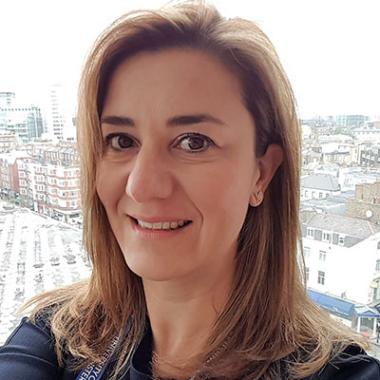 Dr Daphne Economou
Senior Lecturer
Dr Daphne Economou has 20 years' experience in the area of digital media development and user experience design and is member of the British Interactive Media Association (BIMA), the greatest digital network in the UK, and the British Computer Society.
She is research active in the area of digital media design and development and her published work includes a long list of journal papers, peer-reviewed international conference papers and book chapters. She is serving as program committee member in prestigious international conferences in the field to which she has organised award winning special tracks. She has industrial experience as Human Factors Engineer at Sony Broadcast and Development Research Labs, Basingstoke UK and she led and successfully completed European funded projects. Currently she is leading the Serious Games at Westminster Research group.
In the technological era we now live in, designing appealing user interfaces to interact with applications and devices intuitively improves our life quality as it makes communication more effective and increases productivity.
Typical Offer
One of the following (or an equivalent qualification):
A levels – BBC/A*A*

International Baccalaureate – 26 points

Pearson BTEC Level 3 Extended National Diploma/National Diploma – DMM/D*D*

Access to HE Diploma - 45 credits at Level 3 with a minimum of 27 Level 3 credits at Merit or Distinction
In addition to one of the above, you should have:
GCSE English and Mathematics with a minimum grade 4 (grade C in the grading system prior to 2017).  Equivalent qualifications are also considered.
If your first language is not English, you will need an IELTS score of 6.0 overall, with 5.5 in each element.
View more information about our entry requirements and the application process
Typical Offer
International Baccalaureate – 26 points
If your first language is not English, you will need an IELTS score of 6.0 overall, with 5.5 in each element.
More information
International Foundation course
We work in partnership with Kaplan International College London to provide Foundation Certificate courses for international students who don't meet our Bachelor's degree entry requirements.
Find out how to apply for the Foundation Certificate course. 
Pre-sessional English programmes
Need to improve your English before starting your course? We offer summer pre-sessional English programmes to help develop your English language skills.
The BSc (Hons) Digital Media Development course has been designed to enable graduates to obtain the practical skills and knowledge to develop a range of technical careers within the digital tech industry. Some indicative job titles include:
front-end or client-side developer
user experience (UX) designer
3D user interface and content developer
mobile application developer
digital designer/animator
back-end developer/programmer
search engine optimisation specialist
Other types of roles possible are in IT education and in digital media research in commercial organisations or academic institutions. It will also prepare you for postgraduate study and teaching and research within the field.
Our graduates are very successful in securing recruitment within 6 months after the completion of their degree and have been employed by companies including Siemens, Red Bee, MPC, Kainos, Sizmek, ORM, UX Connections, Prism Media Production, Broadbandchoices, Profusion, Webcredible, Struq, Decisiontech, CAKE, PaperSeven, Williams Lea Tag, BondMedia, Toluna, Gameaccount Global Ltd and TfL.
The BSc (Hons) Digital Media Development course team maintains very good links with the following companies:
BT
Sony
BBC
Channel 4
ORM
Inition
TrueTube
CTVC
Our Careers and Employability Service is here to support you to achieve your full potential.
 
With a growing network of over 3,000 employers around the world and a team of experienced careers consultants, we provide you with a variety of opportunities to work and develop new skills. As a University of Westminster student, you'll have access to our services throughout your studies and after you graduate.
 
We can help you:
    •    find work placements, graduate jobs or voluntary experience related to your course
    •    discover international opportunities to enhance your employability
    •    write effective CVs and application forms
    •    develop your interview and enterprise skills
    •    plan your career with our career consultants
    •    gain insights into your chosen industry through mentoring
    •    meet employers and explore your career options at our employer fairs, careers presentations and networking events 
 
Find out more about the Careers and Employability Service.
Find out more about other employability initiatives at the University of Westminster. 
UK and EU tuition fee: £9,250 (Price per academic year)
The amount you will pay may increase each year to take into account the effects of inflation.
Find out how we set our tuition fees.
Funding
As well as tuition fee loans, there is a range of funding available to help you fund your studies.
Find out about undergraduate student funding options.
Scholarships
The University is dedicated to supporting ambitious and outstanding students and we offer a variety of scholarships to eligible undergraduate students, which cover all or part of your tuition fees.
Find out if you qualify for one of our scholarships.
International tuition fee: £13,400 (Price per academic year)
The amount you will pay may increase each year to take into account the effects of inflation.
Find out how we set our tuition fees.
International student funding
Find out about funding for international students.
Scholarships
The University is dedicated to supporting ambitious and outstanding students and we offer a variety of scholarships to eligible undergraduate students, which cover all or part of your tuition fees.
Find out if you qualify for one of our scholarships.
Watch our video about studying Digital Media Development BSc Honours with us.
Watch our video about studying Multimedia and Games Computing courses with us.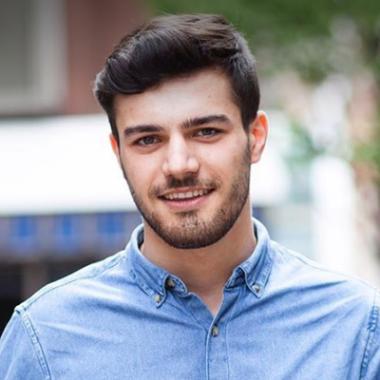 Eduard Ghinea
Digital Media Development BSc Honours
The thing I found most important about my course was the variety of modules I was able to pick from. Managed to get myself experienced in web, mobile and software development and became technology agnostic. I have found this range of experience to be very useful during interviews, managing to secure a summer internship and a full time job before even graduating.
Software Engineer at Kainos (graduated in 2017)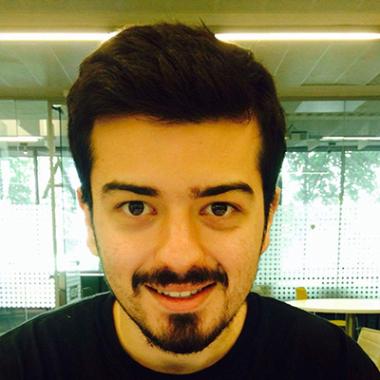 Joao Vaz Pratas
Digital Media Development BSc Honours
I had an amazing experience studying in this course, being from a different country with a somewhat different culture. The contents covered in the course were very relevant to Digital Tech Industry, using the top technologies and using software that sometimes wasn't even available to the public, and learning those technologies from (sometimes) the people who actually crated them. It was a great experience for me to study that course and all the course staff was always willing to help us when we needed it.
Front End Developer at Adylic (graduated in 2016)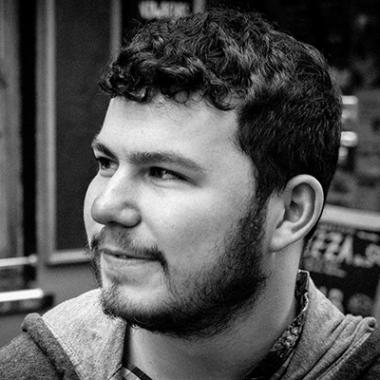 Kristian Matthews
Digital Media Development BSc Honours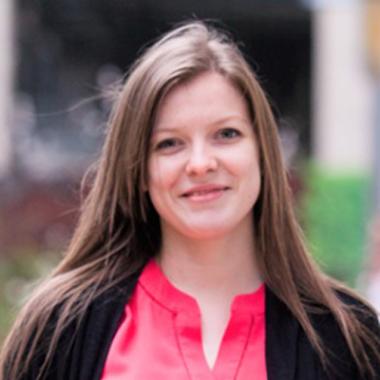 Hayley Charlton
Digital Media Development BSc Honours
What really interested me to study at the University of Westminster was the way the course was structured. It exposed students to the various disciplines from across the computing field, ranging between more creative and problem solving skills like user experience design and 3d animation, to the more technical side where I learnt to program using Java and PHP. I'm now a UX consultant and feel that the university really helped to prepare me for a job in the industry.
User Experience Consultant at uxconnections.com (graduated in 2014)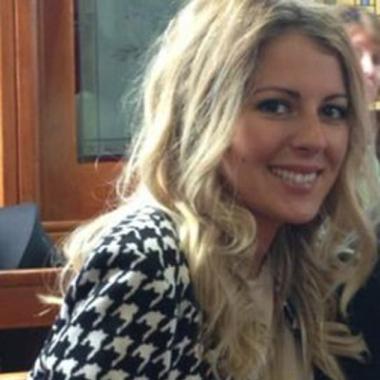 Anna Cameron
Digital Media Development BSc Honours
When I started looking at courses, Multimedia Computing at the University or Westminster stood out as it covered a variety of technologies that were in high demand by employees. Every module worked together holistically to give a solid knowledge base. I found the course interesting, the lecturers approachable and helpful and at the end of it, I was well equipped to start a career in multimedia computing. I found a job shortly after I graduated and I keep contact and collaboration with the University.
Solutions Engineer at Sizmek (graduated in 2013)
Student portfolio work
Examples of student projects developed in Level 4
Students are taught how to use scripting languages and the use of scripting libraries like jQuery to program animations and behaviours of 2D digital media content. Students produced various pieces of work for the portfolio containing:
series of short projects
a 2D digital media product
Series of short projects
A series of short projects were developed to allow students to practise the use of a scripting language to create animations and add behaviours on objects and build their portfolio. Students used assets from libraries or created their own ones. The focus was on adding interactivity and applying their code in creative ways.
A 2D digital media product
A 2D digital media product is being developed allowing access to various sections of the project. Different skills were demonstrated in programming animation and interactivity of digital media content, such as the creation of animated pre-loaders, motion parallax, controlling the motion of an animated character, procedural animation, collision detection, counters, timers, loading content on demand dynamically.
Examples of student projects developed in Level 5
Interactive and responsive websites
The emphasis was on developing responsive websites that adapt to multiple platforms and devices and the use of libraries like Bootstrap and jQuery of interactive UI elements.
Examples of student projects developed in Level 6
Advanced animation techniques
The Department of Computer Science has an advanced motion capture lab which is used to capture actors motions and apply this to 3D characters to achieve smooth animation. Students are also exposed to developing advanced interaction styles involving the use of gestures and body motion, using Kinects and leap motion devices.
Course Location
Our Cavendish Campus in the heart of London is home to the Faculty of Science and Technology. With first-class facilities, the campus houses subject areas ranging from biosciences to electronic engineering. For more details, visit our Cavendish Campus page.
Contact us
Contact the Course Enquiries Team:
+44 (0)20 7915 5511
Opening hours (GMT): 9am–4.30pm Monday to Friday
Your Westminster
Book an open day. Order a prospectus. Sign up for newsletters.